Magic Kids (Die Wolf-Gäng)
Titre anglais : The Magic Kids: Three Unlikely Heroes
Titre russe : Чудо-детки: Непутёвые волшебники
Titre original : Die Wolf-Gäng

Titres alternatifs :
The Magic Kids – Three Unlikely Heroes
Aventure de fantaisie – Allemagne
Année de production : 2018
Durée du film : 97 minutes

Réalisateur : Tim Trageser
Livre : Marc Hillefeld, Wolfgang Hohlbein
Caméra : Felix Poplawsky
Musique : Andreas Weidinger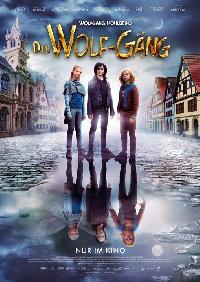 Description du film :
Vlad has just moved and joined one of the most famous magical schools in the world, where he meets fairies, witches, trolls and dwarfs. Him and his father are the first vampires in town, but he soon meets other special kids.

Année de naissance : 2004

L'âge de l'acteur :
d'environ 14 ans

Arved Friese
(Michael »Hackfresse«)
Anniversaire : 27.12.2002

L'âge de l'acteur :
d'environ 15 ans
Ce film a été enregistré dans la liste des films par

Ralf-S

!
Remarques, commentaires, critiques
Es sind keine alten Sendetermine vorhanden!