The Magic Kids: Three Unlikely Heroes (Die Wolf-Gäng)
Francés título: Magic Kids
Rusia título: Чудо-детки: Непутёвые волшебники
Título original: Die Wolf-Gäng

Título alternativas:
The Magic Kids – Three Unlikely Heroes
Fantasyabenteuer – Alemania
Año de producción: 2018
Duración: 97 minutos

Dirección: Tim Trageser
Guionista: Marc Hillefeld, Wolfgang Hohlbein
Fotografía: Felix Poplawsky
Música: Andreas Weidinger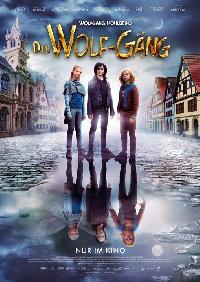 Sinopsis:
Vlad has just moved and joined one of the most famous magical schools in the world, where he meets fairies, witches, trolls and dwarfs. Him and his father are the first vampires in town, but he soon meets other special kids.

Año de nacimiento: 2004

Edad del actor:
sobre 14 año

Arved Friese
(Michael »Hackfresse«)
Fecha de nacimiento: 27.12.2002

Edad del actor:
sobre 15 año
Esta película fue grabada por

Ralf-S

en la lista de película!
Bemerkungen, Kommentare, Bewertungen
Es sind keine alten Sendetermine vorhanden!